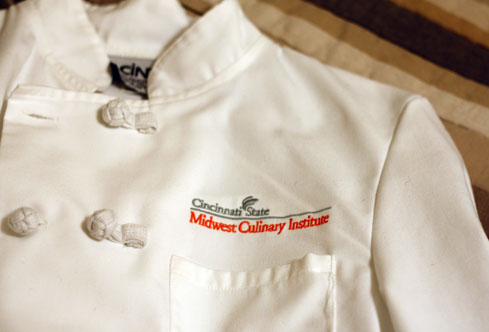 Hey, you! I hope you'll indulge me today. I don't like to use this site as a personal diary but I did feel it appropriate to share the news that that my culinary school journey has begun. My morning routine now includes packing a bag with my chef's jacket, knife kit and text books.
I promise you, I'll never use this blog to regurgitate culinary school details. But I will try to translate the techniques I learn into home cooking tips for you. I'll also continue to post my impressions of Cincinnati restaurants and share recipes. http://kombuchaamerica.com/wp-json/ In the end of the day, what I'll really try to do is provide meaningful content.
So, since I'm diverging from my usual post structure today, I'd I'd like to take a second to ask for some of your feedback. If some of these topics are more interesting to you than others, I'd sure love to hear your thoughts. Or drop a line if there are other topics related to eating that interest you and are not included.
Finally, I want to thank you for your support. As noted in the new FAQ section, I never expected your response to be so big. Epi-Ventures is still a small site, but thanks to you, it continues to grow every day.
Of course, you can always leave a comment here or email me at courtney@epi-ventures.com.