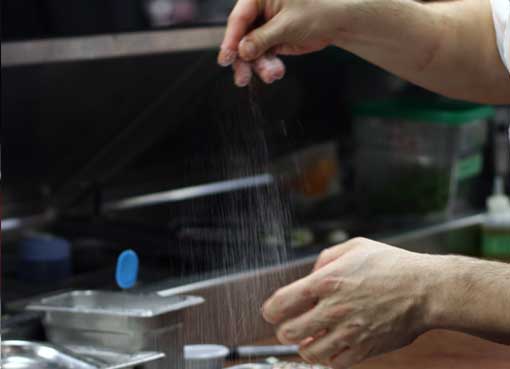 One of my favorite memories is of spilling chocolate sauce all over my chef's coat last year. I was working at Nectar as a cook – for free – with no clue why. I guess you could say I was a little lost, though at the time I felt inspired, confident that if I kept going where my heart told me to go, I'd find my way.
I like to remember that feeling.
Now, almost a year later, I feel like I'm waving around in the dark again, trying to find a light switch, stubbing my toes on foreign objects. There's still so much I'd like to do, so many tricks still up my sleeve.
Last weekend I was in another restaurant kitchen, working on a story about a local chef. In most of the kitchens I've visited, there's at least one place you can squeeze yourself into so that you don't get knocked over and you don't set your sweater on fire.
Turns out, that's exactly where I like to be. Standing in the midst of choking heat and roasting fish. Even when I'm not sure why, even when I don't know the reason.