If you're not familiar with Peppadew peppers, you should be. They're piquanté peppers from South Africa's northern provinces and are unlike any other pepper on the market — sweet with a spicy finish. And thanks to places like Dean's Mediterranean Imports at Findlay Market and Whole Foods, you can get them without a problem.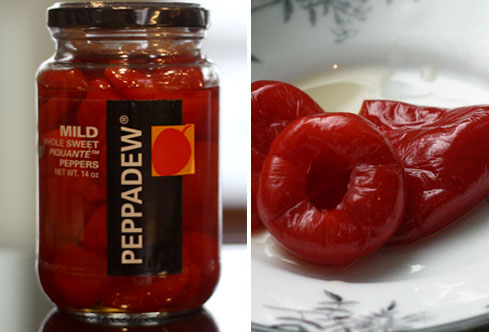 Peppadew peppers are processed, bottled and marketed by Peppadew International using a "stringent process and secret recipe." Their tart, sweet, spicy flavor makes them incredibly versatile in cooking — just use them anywhere you would use a roasted pepper.
Stuff them with cheese for an appetizer, mix them in a bean dip, put them on a salad, even puree them for a unique aioli. Panera Bread puts them on the delicious Mediterranean Veggie Sandwich. Chef Andrew Carmellini uses them in Braised Chicken with Peperonata.
If you're bored with your cooking routine and are looking for an ingredient to spice things up, look no further than the Peppadew pepper.