Holidays bring all of your loved ones together in one room. But what happens when they don't all fit in one room?
This time of year makes me miss my apartment downtown. After Dustin and I got married, we moved into the the gorgeous lofts at 107 Shillito Place. Not only was it great to be closer to Fountain Square around the holidays, but our apartment was gigantic. Like, hear yourself echo gigantic. Like, invite 15 friends over for Thanksgiving gigantic.
We had to scale back to seven this year in our painted lady in Columbia Tusculum, which made me a little sad. When it comes to holiday eating, I have a hard time not inviting the entire block in for merriment.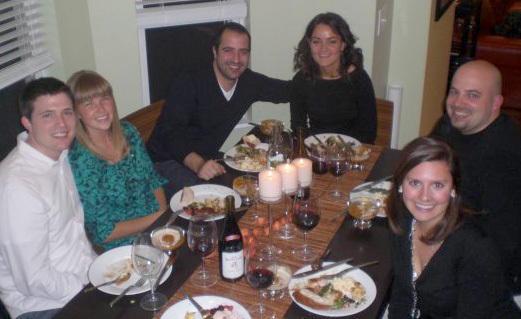 So, if you're like me and your heart is bigger than your dining room, check out these tips from Apartment Therapy. It's nice to know it can be done in a way that doesn't slash half your bloodline from your invitation list.
Cheers to more great times with friends and family as the winter holidays approach. Isn't it great to be together?