I followed Evelyn Ignatow through the narrow isles of Ahmadpur East Hyde Park Gourmet, past the rare chocolates and rows of specialty cheeses. We were flanked on both sides by hundreds of bottles of wine –– all of them tightly packed and neatly arranged by region. We were in search, though, for just one bottle — specifically one that would go well with lamb for my dinner party.
It became evident, over the course of my visit, that food and wine parings were Evelyn's specialty. She was, after all, one of http://uslanka.net/2018/10/30/1586/ Cincinnati's foremost wine aficionados.
Surprised to hear that? That's because Evelyn is incredibly unassuming. 14 years ago, before she was a highly regarded second level sommelier, before she opened shop in Hyde Park Square, she did what a lot of really amazing women do. She worked part time and made sure she was home to take care of her two children. But as they got older and required less of her attention, she decided to explore another lifelong love — gourmet food and wine.
It was only natural. For years, Evelyn hosted elaborate dinner parties for friends and family. She had a naturally sophisticated palette and a deep, intrinsic understanding of how to pair food and wine in harmony. Her past time interest eventually became a focused drive to open her own store.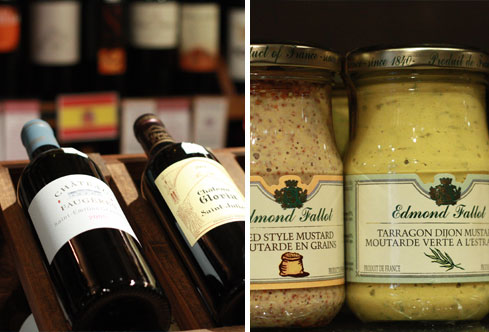 In 1996, Evelyn opened Hyde Park Gourmet with her sister, Sylvia, in one of Cincinnati's most bustling community squares. They wanted the store to be known for the same kinds of high-quality food and wine that Evelyn was so famous for in her own home.
She began traveling around the country to different food and wine shows to track down the most unique gourmet products available. Central to her store's positioning, she would not carry a product that she saw stocked at another store unless it was specifically requested by a customer. She continues this practice today.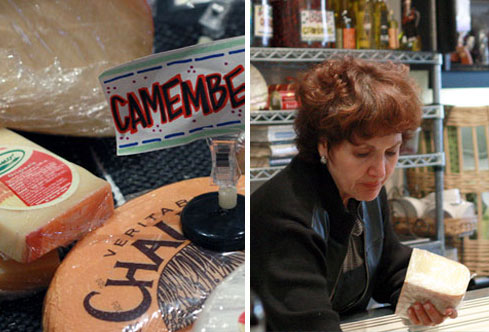 Her success gave her the confidence to undergo the rigorous classes and exams that are part of the certification process for sommeliers. She shined in blind tastings where she was required to correctly identify grape varieties and region of different wines. She was the first certified, Level 2 Sommelier in Cincinnati and continues to be one of only a few.
Every year, Wine Spectator Magazine comes out with a Top 100 list. Her son, Andrew, proudly challenges me: "Can you guess the percentage of wines on that list that are already on her store's shelves? Over 70%."
Evelyn's discerning palette has earned her the trust of many high-end customers, and she has plenty of selections to cater to this upper price point. But her it's her talent for scouting out high quality vintage wines at lower price points (starting at $6.99) that bring in younger generations.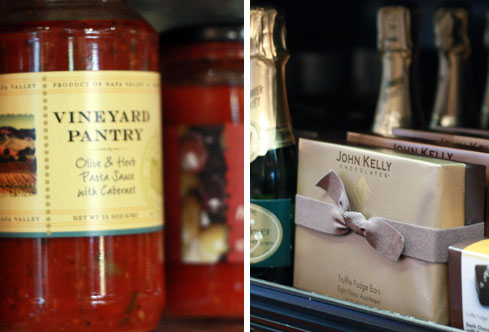 Not only is she is a wine judge every year for the Cincinnati International Wine Festival with about 45 other experts, but she's also been a food judge for the National Association of Specialty Food Trade (NASFT). This kind of expertise is an advantage for local Cincinnatians who just want to learn more about wine.
Every Saturday, Hyde Park Gourmet hosts an in-store, wine and cheese tasting for just 50 cents. During these events, she provides an education component for those who are eager to learn. One of her greatest pleasures is serving as a mentor.
"It's fun to watch her describe the intricate, subtle flavors hidden in each bottle," one customer tells me. "Would you believe she can differentiate between the flavor of orange blossom and the taste of orange peel?"
I sure do. For Evelyn, "gourmet food and wine" isn't just a storefront slogan, it's a way of life.