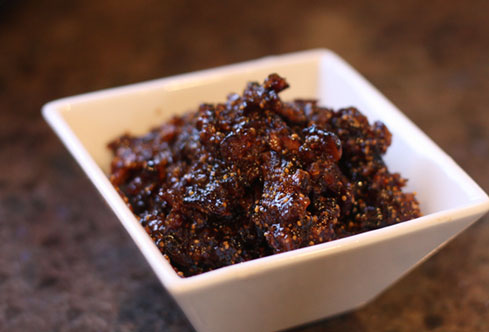 Every Sunday evening, I head to my parent's house and cook a big dinner for the family. Lately, I've been starting every meal with a platter of assorted cheese — good ones like Gruyere, Taleggio and Cabot Clothbound Cheddar.
I love to pair cheese with condiments and small bites. I usually set down some combination of sliced salumi, almonds, sun-dried tomatoes and flatbed crackers. For a sweet component, I like fruit spreads like buying Misoprostol online Balsamic Fig Jam. Having something fruity and sweet to counter rich cheese and the salty almonds is crucial. The best part is how easy it is to make. Only 4 simple steps are involved.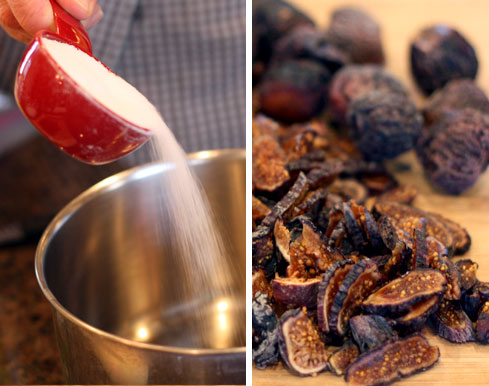 [print_this]

Balsamic Fig Jam
order ivermectin online Combine in saucepan: 8 ounces chopped black mission figs (fresh are best but they're not in season now), 3/4 cup sugar and 1/8 cup balsamic vinegar.
Add a sachet (bundle of aromatics wrapped in cheesecloth) containing 1 bay leaf, 10 peppercorns, 1 smashed garlic clove and 3 sprigs of thyme.
Bring ingredients to a gentle simmer: cook 10-15 minutes, add tap water along the way until you reach a desired consistency (about 1/2 cup).
Finish: take pot off of the heat and add a squeeze of lemon juice.
[/print_this]