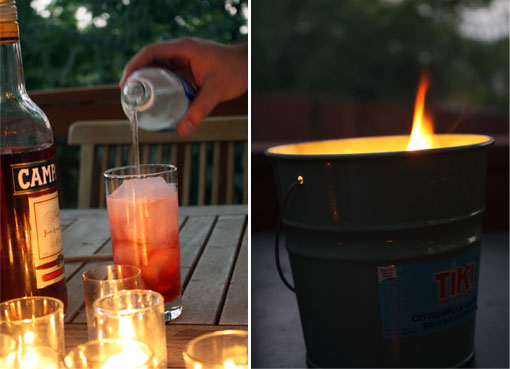 Summer held on long enough this year for me to give it a big, sloppy kiss. I love you, summer, and if I didn't prove it already with a brand new garden and an upgraded lawn mower then this weekend sealed the deal.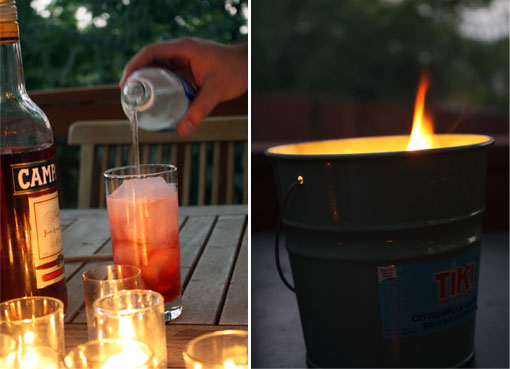 It was one of those impromptu dinners — the kind that start with a lazy "let's stay in tonight" and end with scraped plates piled in the sink and windows cracked over the bed.
We sat in our rickety wooden chairs outside while we grilled on the Weber and let the bug candles light the way. All the while, of course, Dustin sipped his Campari and soda and I concocted a way to extend my bourbon sipper to the salmon. As it turns out, coupled with brown sugar and soy sauce, bourbon becomes a bright, Southern sort of marinade.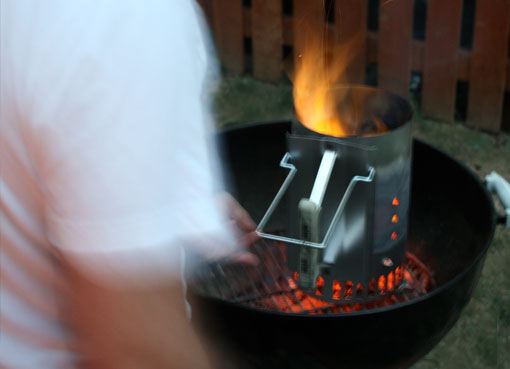 I threw some ginger and lime juice in there for good measure, too, and let the hickory wood do the rest of the work. Some girls, I suppose, like to be called pretty or intelligent or both simultaneously but I'll take the delivery of an empty dinner plate any day.
A trick that Dustin learned somewhere along the line is to slap his hands on the table and tell me how my much my food would cost in a restaurant. He figured — what with the sweet and sour interplay — that this one would land somewhere in the double digits. I smiled either because he's completely mad or because, in that moment, I chose to believe him.
I regret the lack of a proper photo of the fish but your imagination is all you need here. The edges of the fish were crispy and gorgeous from the caramelized sugar. I heated up the marinade in a saucepan and reduced it for a thick, rich sauce.
It was a combination of fool proof and swoon-worthy on an evening that involved tea lights. Which is to say, it was heaven.
Bourbon Glazed Salmon
Ingredients
4 (6-ounce) salmon fillets (about 1 inch thick)
Cooking spray
1/2 cup brown sugar
6 tablespoons bourbon
1/4 cup low-sodium soy sauce
2 tablespoons fresh lime juice
2 teaspoons grated peeled fresh ginger
1/2 teaspoon salt
1/4 teaspoon freshly ground black pepper
2 garlic cloves, crushed
4 teaspoons sesame seeds (for garnish, optional)
1/2 cup thinly sliced green onions (for garnish, optional)
Procedure
Combine sugar, bourbon, soy sauce, ginger, lime, garlic, salt, and pepper in a large zip-top plastic bag or a shallow baking dish. Add salmon and marinate in refrigerator for 30 minutes. Remove fillets from bag; discard marinade.
Light grill or preheat broiler. If grilling, spray grates with cooking spray and cook fish, about 5 minutes on each side. If broiling, place fish on broiler pan coated with cooking spray. Broil 11 minutes or until fish flakes easily when tested with a fork.
Sprinkle each fillet with 1/2 teaspoon sesame seeds and 1 tablespoon onions.