In 1995 my mother learned she had stage four breast cancer. The doctors tracked her white blood cells on a whiteboard while they pumped chemicals into her body. She promised me, wrapped in her white gown, shrunken from a liquid diet, that she would come home to make dinner again. In the mean time, I learned how to do laundry, how to make eggs and how to sleep on a hospital floor.
Today, more than 15 years later, we're breaking bread.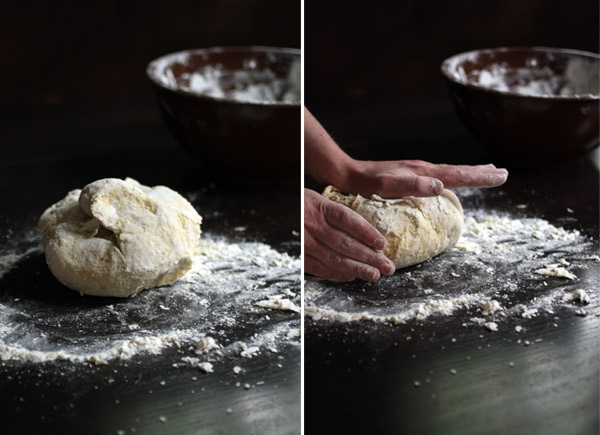 The doctors sent her home the day before Christmas. We hoped she was well enough to celebrate the holiday. She wasn't. 24 hours later, sitting in the back seat of my friend's car, I learned she had returned to the hospital. All I remember are the cold, leather seats, the way they crinkled when I moved.
What followed, I don't clearly remember. There were procedures and new medications and then there was a new word for my young vocabulary: remission.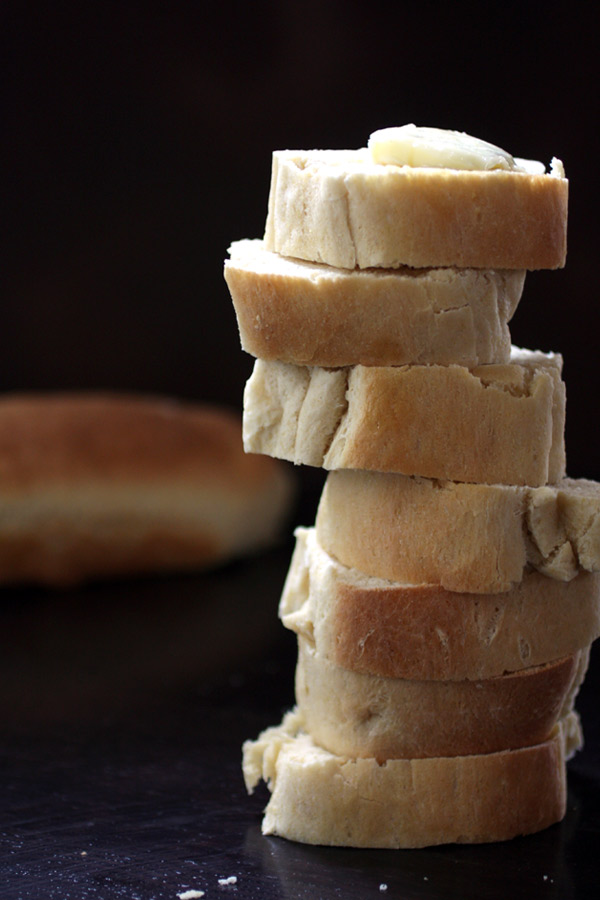 By 1998, all of her hair had grown back –– darker and curlier than before. My dad threw her a party at The Maisonette to celebrate and we put on dresses and said toasts and tried to make sense of something senseless. She began resuming activities as usual, creeping into my room at night to switch off the TV, punishing me when I came home too late. But best of all, she started to make dinner again. Elaborate steaks. Twice-baked potatoes. Chocolate cake for dessert. Now we break bread around the table, never really admitting how different things could have been.
This recipe comes from the cookbook Beard on Bread – given to me recently by a friend. This recipe, which is cornmeal based, turns out hearty and rich. You barely need butter to serve. But, hell, I'd add it anyway. You only live once.
[print_this]
Cornmeal Bread
Recipe from Beard on Bread from James Beard
2 loaves
Ingredients:
1/2 cup cornmeal
1 cup boiling water
1 teaspoon salt
2 packages active dry yeast
1/2 cup warm water
1 tablespoon granulated sugar
1 cup warm milk
2-3 teaspoons salt
1/4 cup dark brown sugar
1 to 4 1/2 cups all-purpose flour
Procedure:
Pour the cornmeal into a pot with the boiling water. Add the salt and stir vigorously until thick, about 4 minutes. Transfer the mixture to a large mixing bowl to cool. In a small bowl, combine the yeast, sugar and water. Allow the mixture to set for 5 minutes, until frothy. Pour the yeast mixture into the mixing bowl with the cooled cornmeal. Mix well. Add the warm milk, salt, brown sugar and flour 1 cup at a time, mixing well after each addition of flour. When well blended and the cornmeal mixture pulls away from the sides of the bowl, turn out on a lightly floured surface. Knead until smooth and elastic, about ten minutes. Butter a large bowl and place the dough inside. Cover and set in a warm place to double in bulk, about 45 minutes.
Preheat the oven to 425 degrees. Punch the dough down and divide in half. Shape into two loaves and let rest while you butter two 9 x 5 x 3 inch dishes. (I used a larger baking dish separated by a line of foil.) Place the dough in the cooking dish, cover and let rise again until almost doubled in bulk or just level with the tops of the dish. Bake for 10 minutes, then lower the temperature to 350 and continue baking for 20 – 25 minutes, until the bread is nicely browned. Cool on racks before slicing.
[/print_this]