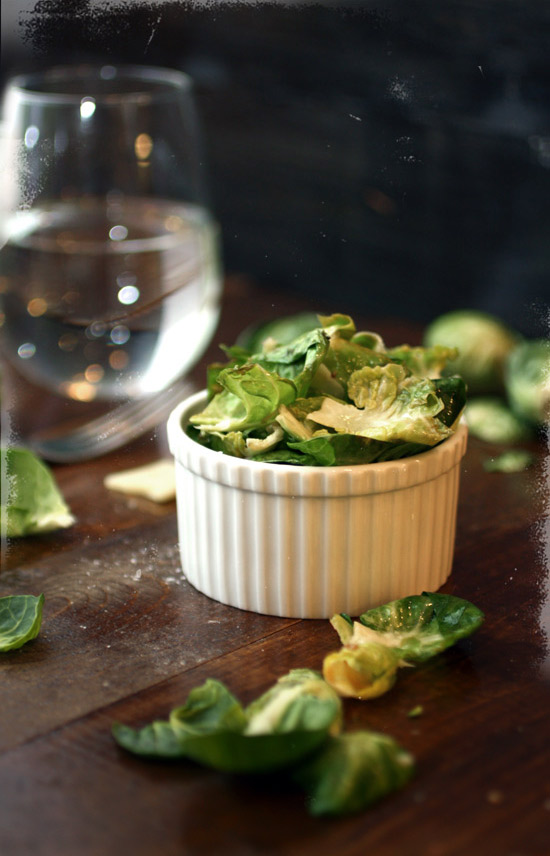 I was working for a public school as a graphic designer – a cushy job that left me cold, passionless and slightly dangerous. The plan was to suck it up for as long as I could, make as much money as I could to pay for our wedding and then to find new work after our honeymoon. It didn't happen quite like that. We returned from the Caribbean, tanned and glowing and happy – and I quickly realized I had no idea what I wanted to do with my life. This led to much chaos early in our marriage. I distinctly remember coming home one day and throwing a fork at the television.
Cooking was my recipe for distraction. In the summer it was ripe melon and tomatoes, corn from the market. In the winter it was pomegranates and fennel, celery root and new potatoes. We were living downtown in an apartment with an electric stove and an oven door that barely shut. The more I disappeared during the day at work, the more I hurled myself into this nighttime cooking spectacle: slathering whole chickens with olive oil and rosemary, stuffing pork tenderloin with figs, coating lamb chops with pistachios and mint, sautéing Brussels sprouts with lemon and pecorino.
Things were okay until the middle of the night. Around 4 o'clock, I'd wake up to the sound of my own white-hot panic. I was frantic. Scared of repeating another day, scared of losing myself completely. To calm my nerves, I read cookbooks in bed. I made grocery lists and studied various diagrams of the cow – reading about how to properly sear, braise or sauté its anatomy.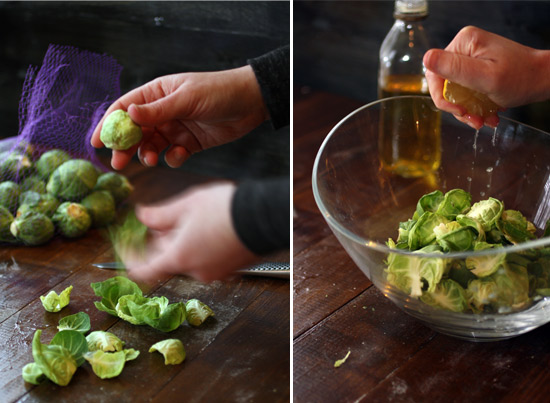 Over the next few years, after a job here and another there, and much more of the same, I enrolled in culinary school. It was on a whim. Writing about my experiences started to give me clarity. I knew from the beginning that I didn't want to cook professionally … but writing seemed like a really good way to go. So I did. I wrote a lot. For myself, for this blog, letters, on the refrigerator, in a journal. Miraculously, through this process, I started to worry less. I slept more. I threw things far more sparingly.
I sometimes wonder, with some amount of fear, what would have happened if I'd never gone to school. It scares me to think I might have never wound up as a writer with a job I love. It scares me even more to imagine countless other people out in the world, struggling with questions of equal weight. I can't proclaim to have any answers. I only know, that for me, the willingness to search was just barely enough.
[print_this]
Brussels Sprouts with Lemon and Pecorino
Serves 4
Note: This recipe would also be great with bacon (diced, cooked through and grease drained)
Ingredients
1 pound Brussels sprouts, outer leaves only
2 tablespoons olive oil
1/2 shallot, minced
1 clove garlic, miced
1/2 lemon, juiced
Shaved pecorino, to taste
Procedure:
Separate the outer leaves of the Brussels sprouts and set them aside. Meanwhile, sauté the shallots in a medium sauté pan over medium-low heat for 4-6 minutes or until translucent. Add the garlic and cook until fragrant, about 30 seconds to 1 minute. Add the Brussels sprout leaves and stir until wilted. Squeeze lemon juice over the top and add the shaved Pecorino. Serve warm.
[/print_this]