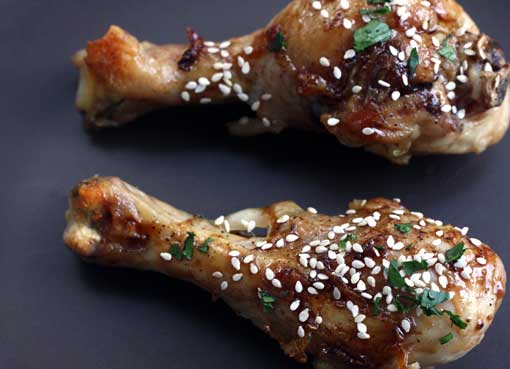 Chicken Drumsticks with Balsamic Glaze
Bad habits die hard. Are you still making chicken casserole every time 7 pm rolls around? Or are you an adventurer –– constantly looking for new ways to make a statement on the plate?
No matter who you are, it's time to meet chicken with balsamic glaze — infused with garlic and rosemary. Because if you can't crowd surf at a rock concert or shoot yourself out of an airplane, you can at least get a little rush at dinner.
For me, this recipe helps to make up for many boring traits — from wearing pajama pants at dinner to falling asleep by ten on a weeknight. I may have a tendency to put the couch cushions in the same place — every day — but in the kitchen, I like to think I'm a real shot of life.
Looking back now, this dish seems sort of rustic. But I have to admit, I felt like Martha Stewart at the time –– gingerly coating the drumsticks with black, gloppy paint made from reduced balsamic and soy sauce. And that subtle current of honey? Yeah, there was that too … and sesame seeds … but I don't want to get ahead of myself.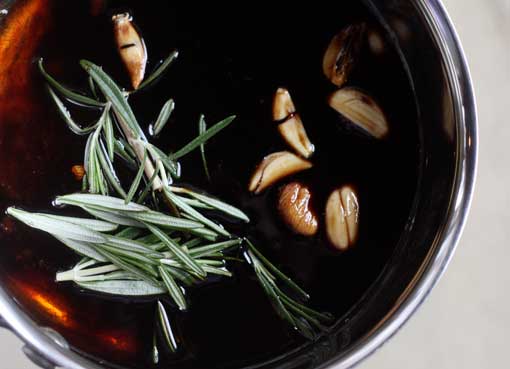 So, without further ado, it's about to get all chicken-y up in here. I'm on a mission to give drab chicken a face lift — and to do it with without hours over the stove or too many fussy ingredients. Grab a seat at my table and help me by answering one simple question: neurontin cod What's your favorite way to eat chicken?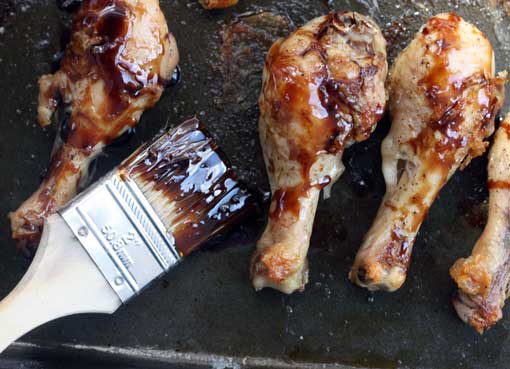 Barbecued? Sauteed? Baked? On a taco?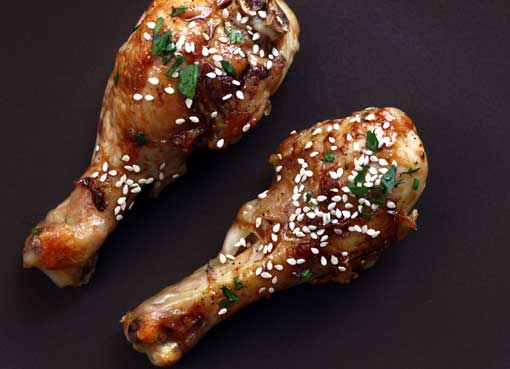 cenforce viagra Leave your thoughts in the comment section below and this time next week, that's exactly where I'll begin.
[print_this]
Chicken Drumsticks with Sticky Balsamic Glaze
Ingredients:
1/2 cup balsamic vinegar
1/2 cup honey
1/2 cup brown sugar
1/4 cup soy sauce
5 sprigs of rosemary
5 garlic cloves, halved
10 to 12 chicken drumsticks
2 tablespoons toasted sesame seeds
1/4 cup chopped fresh flat-leaf parsley
Procedure:
Combine the balsamic, honey, brown sugar, soy sauce, rosemary sprigs, and garlic cloves, in a mixing bowl — then add the chicken drumsticks and marinate for 2 hours.
Preheat the oven to 450 degrees.
Place the drumsticks on a foil-lined baking sheet and bake until the skin is caramelized, about 30 to 35 minutes.
Place the marinade in a small saucepan and bring to a boil to kill the bacteria. Reduce the heat to simmer and cook over low until thick, about 15 minutes. Reserve.
Use a pastry brush to paint the marinade on the cooked chicken and finish with a sprinkle of sesame seeds and chopped parsley.
[/print_this]