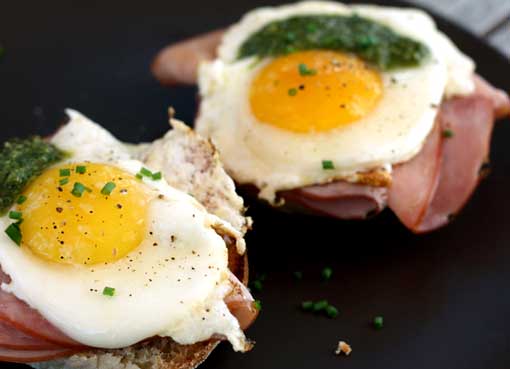 Why?
Because, damn it, I'm starting to notice gray streaks of hair on my head and laugh lines on my face. Because I say things like "15 years ago…" and because sometimes I hold up an article of clothing from my closet and think it's better suited for a small, prepubescent child. ["Is that a shirt or a headband!?]
Because there's a whole new generation of movie stars and I can't remember their names. Because a splurge is hiring an electrician to install deck lights. And most of all, because green eggs and ham is delicious.
No matter how old you are.
And anyway, aside from occasional back pains and a strange preference for nightly news, I'm okay with where I'm at.
I've slept on hospital floors. Experienced pure, unfiltered laughter. Gone up three pant sizes. Gone down again. Picked up the pieces from old boyfriends. Figured out how to bake a souffle without letting it collapse.
In other words, college girls, you got nothin' on me.
Plus, now I say things to Dustin like "it's black forest ham and a fresh fried egg" (and I actually mean those things). And I don't skimp on the butter when I fry eggs because I don't care what my last Cooking Light magazine says –– eggs taste creamier and more flavorful with more butter.
With age, comes wisdom.
So, why green eggs and ham?
Because the pleasures of Dr. Seuss should last far beyond the age of 5.
And because I'm freakin' starving.
"Age seldom arrives smoothly or quickly. It's more often a succession of jerks."
- Jean Rhys
[print_this]
Green Eggs and Ham
Serves 2
Ingredients
4 fried eggs, in plenty of butter
Kosher salt and pepper, to taste
2 English muffins, sliced and toasted
12 slices black forest ham
4 tablespoons basil pesto
2 tablespoons chopped chives
Procedure
Place 3 slices of ham on top of each English muffin half. Top with a fried egg and season with salt and pepper. Garnish with basil pesto and chives.
[/print_this]