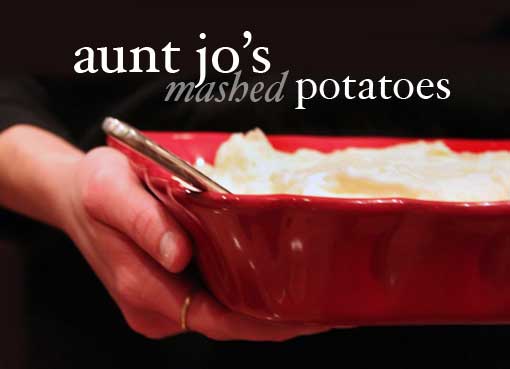 I have to apologize up front for the lack of lighthearted posts around here. During this time of year I'm usually singing Dolly Parton Christmas songs and looking for inconspicuous places to hang mistletoe. (Surprise! Now you have to kiss me!)
With my aunt in the hospital over the last few weeks, and with her passing late last week, I'm all out of sorts. I didn't know quite what to say for a while – but now I know that what I want to say has to do with mashed potatoes.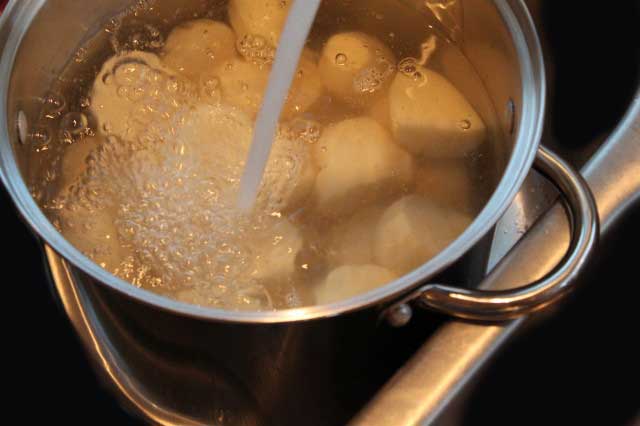 It's not that I don't think you already know how to make mashed potatoes – I'm sure you've got a few tricks up your sleeve. It's that there's a very specific way she made them and I think … I hope … that somewhere around your holiday table, you've got room.
First of all, you submerge the potatoes in cold water, salt them, and then bring them to a boil. Boil them until they're overly cooked. And by that I mean, when you pierce them with a fork, they should fall apart. Then you add the magic.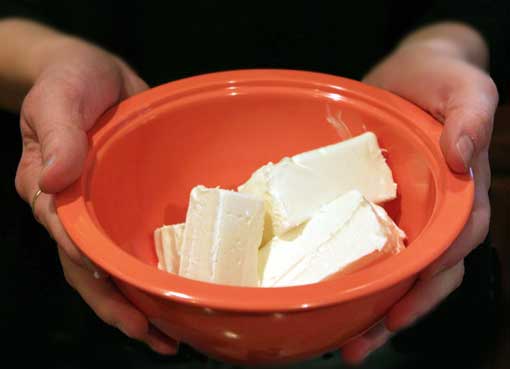 Cream cheese. Sour cream. Two of our friends that we often don't think about when we're whipping boiled potatoes. But Aunt Jo always did. Every holiday season I'd look up from the table and there she'd be … double palming a tray of the creamiest potatoes I ever had.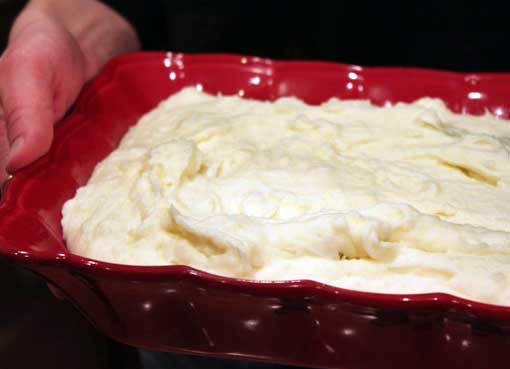 Like most of the characters on my mom's side of the family, she saw things in black and white. She could stonewall you and keep you out. Or she could wrap her arms around you and bring you home. Whatever she did, it was always genuine … never about pretense.
Like her mashed potatoes, she was simple and straightforward. Edged in just the slightest bit of complexity.
[print_this]
Aunt Jo's Mashed Potatoes
Ingredients:
13 potatoes
1 cup sour cream
2 8 ounce cream cheese packages
1 stick of butter, melted
Salt and pepper, to taste
Procedure:
Peel the potatoes and cut them into quarters. Place them in a large pot and cover with cold water. Salt generously. Bring the potatoes to a boil. When very tender, drain and mash the potatoes. Add the rest of the ingredients. Spray a 9 x 13 casserole pan and spread with potatoes. Cool and refrigerate or bake for 45 to 60 minutes in a preheated 350 degree oven. Cover with foil lightly. [Can be made 1 day in advance.]
[/print_this]