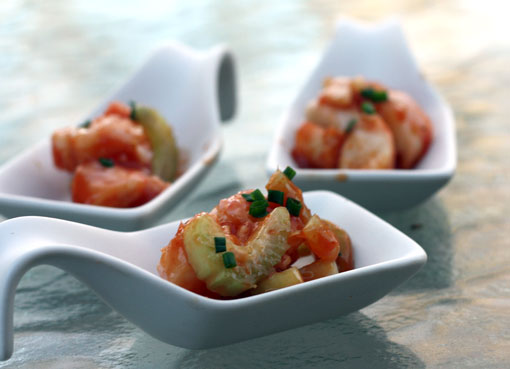 It's an incredible thing: to write and to be read. All writers must anticipate that 1) no one will read what they've written and 2) that anyone and their mother could read it. This curious combination makes for strange contemplations when beginning a blog post that could reach as near as the front porch and as far as the ocean.
Anyway, what I want to say has to do with perfection.
I've been thinking a lot about it lately and the way that we relentlessly pursue it. Is it the lingering hope that the dust will settle — and when it does — we'll have everything we set out on the path to find?
Of course, the pie in our face is that life is full of wrinkled shirts, ice storms, long hours, typos, and God forbid, overcooked shrimp. In the kitchen, it's burned thumbs. Slashed fingers. Suffocating heat.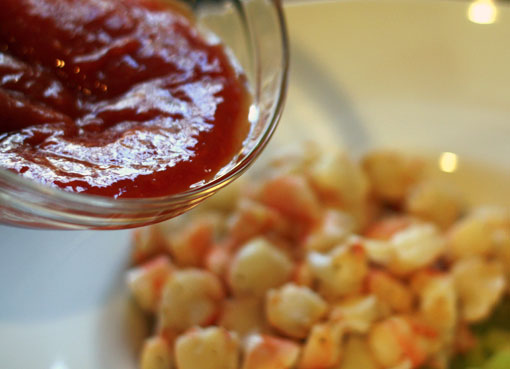 But then there are surprising, unanticipated moments. I found perfection curiously one afternoon almost five years ago when my nephew was born. And then again, a few years later, driving home from cooking class with my greasy arm hanging from the window — the cold winter air cooling my whole body.
And I didn't know it at the time, but perfection was at a sticky bar top table just after Dustin and I had bought our first house. It was in our exhaustion, our excitement and in all the plans we were making.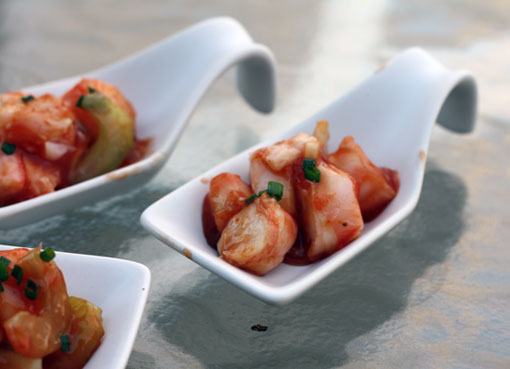 So maybe the lesson is this: we can try to navigate life, which is really a giant circus, and we can try to force a perfect outcome. Or we can let life happen. And hope that in all of its inadequacies, little bits of perfection will be revealed to us. A little bit at a time.
[print_this]

Perfect Bloody Mary Shrimp Cocktail
Makes 50 small appetizer servings
www.epicurious.com
Ingredients
Kumo For shrimp
1 pound medium shrimp in shell, peeled, deveined and cooked
1 1/2 cups thinly sliced celery (3 to 4 ribs)
1 cup thinly sliced scallions (about 6)
Netanya For sauce
1/2 cup ketchup
1/4 cup vodka
1/4 cup fresh lemon juice
2 tablespoons bottled horseradish (not drained), or to taste
1 teaspoon Worcestershire sauce
1 teaspoon Tabasco
Procedure
Cut shrimp into thirds and transfer to a large bowl with celery and scallions. Whisk together all sauce ingredients, plus salt and pepper to taste. Just before serving, stir sauce into shrimp mixture.
[/print_this]