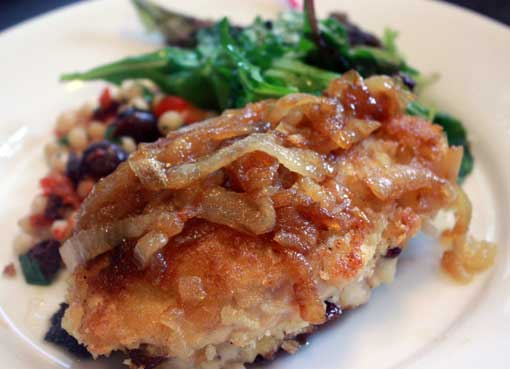 This may be a personal question, but Ueno-ebisumachi what are your thoughts on chicken breasts? Do we need to have a drink before we can go there? I've always been rather unimpressed with them. On scale from 1 to 10 (1 being my 9th grade history lecture and 10 being speedboats and fireworks), I've always settled somewhere around a 3. At their best, they taste sort of chickeny and worst they taste dry and bland.
So, imagine my horror. The pantry/fridge situation last night was worse than I hoped: some leftover Gruyere cheese, a jar of dried cranberries, a bunch of onions and can you buy accutane over the counter in canada two very disappointing chicken breasts. I paced around the kitchen a bit, (ignoring Dustin's suggestion that "we should just go out for dinner already") and I paced around some more. I wasn't solving the oil spill crisis for heaven's sakes but you would have thought I was.
Thankfully, I ended up resolving the issue (the chicken, not the oil spill). Have you had slow-melted onions? For me, the mere phrase perks my ears and raises one eyebrow. It entails a couple of onions, a stick of butter, a few pinches of sugar and a good glug of madeira wine. Slowly braised for about an hour on the stove top, onions turn into another vegetable from another planet: amber-colored, sweet and a-mazing.
Since for me, chicken breasts have always tasted, well tasteless, I stuffed them with Gruyere cheese and some cranberries and then I breaded them with panko crumbs. But I can't for the life of me believe what the melted onions did — snuggled proudly on top of the whole situation. The truth is, this is a cheap trick (taken by me with pride from Thomas Keller) but it delivers an unparalleled level of complexity. And it's especially useful if you've got a piece of meat that needs a little gussy.
Of course, you can make a bigger batch of melted onions ahead and keep them stored in an airtight container. Have an impromptu dinner guest? Voila!
I would be completely remiss if I did not mention the loveliness of the stuffed chicken: sweet cranberries and gooey cheese turned that boring ship right around and by God, I was actually proud of this plate.
[print_this]
Stuffed Chicken with Melted Onions
Serves 2
Ingredients:
2 chicken breasts
1/4 cup dried cranberries
4 ounces of good quality cheese
2 eggs + 1 tbs water (for egg wash)
1/2 cup flour
1/2 cup panko bread crumbs
2 onions
1 tsp sugar
1 stick of butter
1/4 cup madeira wine
2 tbs olive oil
Salt (to taste)
Pepper (to taste)
Procedure:
For Melted Onions:
Melt a stick of butter in a saute pan over medium-low heat and add sliced onions. Braise onions for 30 minutes until they are amber colored. Add madeira wine and sugar to onions and stir, cooking for an additional 30 minutes.
For Stuffed chicken with cranberries and Gruyere cheese:
Preheat oven to 350 degrees.
Salt and pepper the chicken. Cut a slit in chicken breasts horizontally and carefully stuff with cheese and cranberries.
Bread the chicken: coat each piece with flour and tap off any excess. Set chicken into egg wash and cover. Coat in breadcrumbs. Then transfer breasts to a plate and store in the refrigerator for 30 minutes. This will set the breading.
Drizzle a cast iron skillet (if you've got one) with olive oil and heat until oil shines. Sear chicken on high heat until coating is golden brown on both sides. This should take about 4 minutes on each side. Slide the chicken into a preheated oven and bake until chicken is cooked through, about 30 minutes. Top chicken with melted onions and serve.
[/print_this]