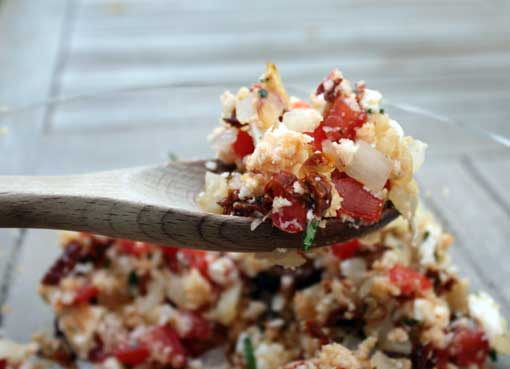 I'm looking at a picture of myself standing in Paris on a bridge with a long, gray river ebbing and flowing under me. I'm ten and I'm wearing a black shirt and a little vest. I keep trying to tell Dustin how fashionable the outfit was for a girl at the time but he throws his head back anyway, barely able to eek out "who is that little man?!"
The snapshot makes me think of what a world-class traveler I was in my youth. From San Francisco to London to Hawaii, I'd paved a lot of ground by twelve. Things are different now that I'm on my own dime and there's work and school calendars to contend with.
But hold on to your cowboy hats, folks, I've carved away some time and I've decided to do-si-do over to Nashville for a little weekend adventure! I've made Dustin promise that we don't have to hit every single tourist attraction and instead, I fully intend to make adequate use of my bathrobe. At least when I'm not out eating.
I guess this explains why I've been parading around the house in my apron, using the whisk as a microphone and belting out the lyrics to Dolly Parton's "9 to 5″. It's a disturbing sight to behold, I'm sure, but it's quite a release and an excellent way to honor the stuffed eggplant dish I've been working on.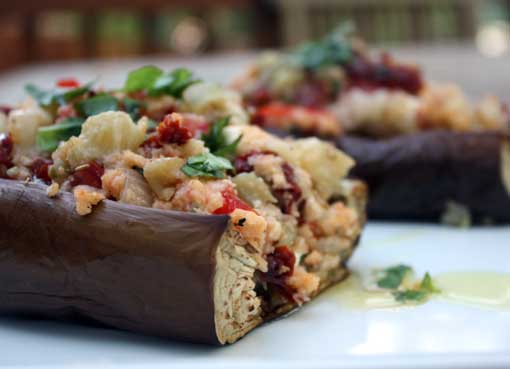 I guess it's a pretty rustic dish to brag about but I've been trying to squeeze the last out of summer with purplely eggplant and ripe, juicy tomatoes. Really though, that stuff's just foreplay because the razzle-dazzle comes from the sun-dried tomatoes, which are flecked into a stuffing laden with mozzarella, basil and breadcrumbs.
As I tried to snap these photos of my plate last night on the porch, my next door neighbor came calling from over the fence, "Hey, what'cha taking pictures of?"
"Err, it's my … it's my dinner," I called back, feeling almost as foolish as I did when Dustin got a glimpse of that photo of me in the vest.
It doesn't really matter. The eggplant was worth it.
[print_this]
Stuffed Eggplant with Sun-Dried Tomatoes
Ingredients
2 eggplants, sliced in half lengthwise
4 medium tomatoes, small dice
1/4 cup sun-dried tomatoes, small dice
1/2 cup breadcrumbs
1/4 cup fresh basil, roughly cut
4 ounces fresh mozzarella
1 medium yellow onion, small dice
3 tbs. fresh garlic, minced
2 tbs olive oil
Kosher salt, to taste
ground black pepper, to taste
Procedure
Preheat oven to 400 degrees. Sprinkle Eggplant with some olive oil and then season with salt. Roast on a baking sheet for 50 minutes or until soft.
Saute onion in 1 tbs of oil over medium heat for 10 minutes or until soft and slightly caramelized. Add garlic during last minute and sauté until aromatic. Take off heat and set aside.
Combine tomatoes, breadcrumbs, basil, mozzarella, sauteéd onions and garlic in large bowl. Season with salt and pepper and set aside. When eggplant is roasted, remove insides with a spoon and cut into a small dice. Add to the rest of the mixture.
Stuff mixture in eggplant cavity and reheat until hot.
[/print_this]