It happened innocently enough; I was happily watching a movie on my couch (savoring every lazy ounce of vacation). Meryl Streep was on the flat screen and she was wooing Steve Martin in her big, fancy kitchen and frankly that was enough for me and my pajama pants.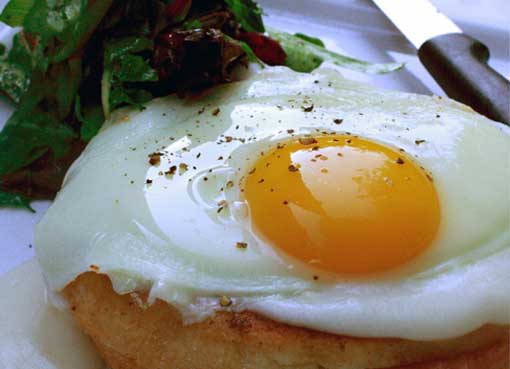 That's when it happened: the only character I'll truly remember from the movie made her appearance: decani madame monsieur. This little vixen is actually a hot ham and cheese sandwich, which Meryl Streep pulls out of the oven as if she's done it every day for the last decade. As you would expect from any ravenous food blogger, I was on the edge of my seat, drooling, cursing the director who was clearly so hell-bent on ruining my perfectly lazy evening.
I was lost in that sandwich — my mouth watering, my brain quietly turning on me and making plans to spend the evening cooking again. I can be strong willed, I can be stubborn, but I'm no match for a ham and cheese sandwich with a fancy French name. If you, like most humans, enjoy puppies/sunsets/decadent food, you'll surely agree.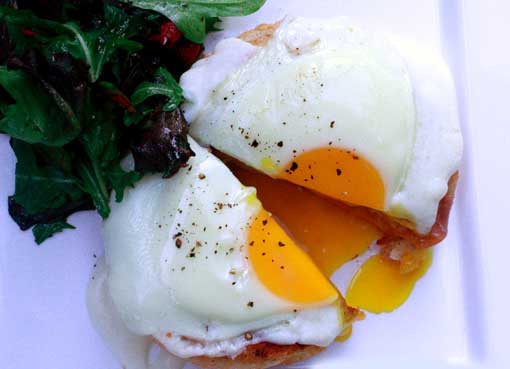 So, off to the market with visions of prosciutto and Gruyere I went. Of course, now buy Lurasidone tablets feeling fully possessed by the idea of a warm, rich sandwich, I could not find it in my heart to stop with the madame monsieur.
After having recently died and gone to heaven at Senate Pub in Over the Rhine (their hot dog version of this sandwich is amazing), I felt fully obliged to go full throttle by drizzling the sandwich with béchamel sauce and then topping the whole thing with a fried egg. This, as you might have guessed, is called a Croque Madame — Madame Monsieur's sexy older sister. Another phrase for it might be true bliss.
This is the sort of dish that is dangerous for me to know about much less have sitting aimlessly around the house. I made extras, naturally, but the combination of salty ham with cheese and the rich white sauce was too powerful. I'm hard pressed to think of anything more tempting than the gush of yolk that comes from perching a fried egg on … well … anything.
It's cheap, it's easy to make, it's breakfast, lunch or dinner. Let's face it. It's heaven.
[print_this]
Croque Madame
Serves 2
Ingredients:
4 tablespoons butter, divided
1 rounded tablespoon all-purpose flour
1 cup milk
Salt and pepper
1/8 teaspoon fresh grated nutmeg
2 kaiser rolls (pull out any excess bread from the top of the roll)
2 large eggs
4 slices prosciutto
4 slices Gruyere cheese (or Swiss)
Procedure:
For béchamel sauce;
Place a small sauce pot over medium low heat and melt 2 tablespoons butter in it. Whisk in a rounded tablespoon of flour and cook 1 minute or so. Whisk in milk and bring to a bubble then drop heat to low. Season the sauce with salt, pepper, and nutmeg. When sauce coats back of a spoon, turn off heat.
For fried eggs:
Heat 1 tablespoon of butter in a medium skillet, over medium low heat. When butter melts add 2 large eggs, keeping the whites separate from each other. Fry until whites are set and yolk is slightly hardened.
For sandwiches:
To a second skillet, add a tablespoon of butter and melt. Add bottom of kaiser roll and toast lightly. Top the bread with cheese, ham and top of roll. Use a spatula to flip the sandwich on the other side. Cover with a pot lid to melt the cheese. (you may baste sandwich with additional butter, if desired.)
Top sandwiches with chopped béchamel sauce and a fried egg. Season with pepper.
[/print_this]