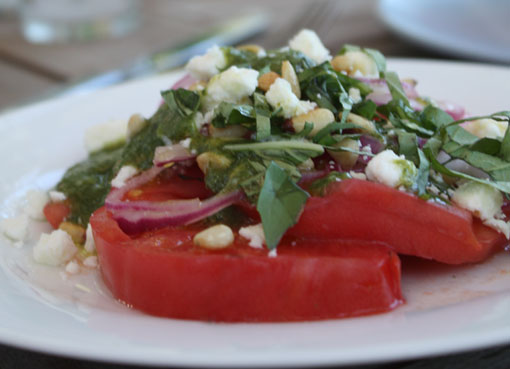 Yesterday, a yellow Nissan convertible Roadster cut me off and then passed me on the highway. To make matters worse, centered squarely on its back bumper, a vanity plate practically screamed "mid-life crisis!" Before I could mutter unkind words or raise my fist in fury, I looked closer at his rear end.
And then I smiled. can i buy Pregabalin online in uk The plate read "W8TED4YRS."
Watching this guy's thinning gray hair flap in the wind, I realized that he actually did wait for years. And then I pictured him at the car wash every Saturday scrubbing his pride and joy with a towel. I imagined his wife with her arms folded in the garage doorway, rolling her eyes. And then I sort of fell in love with him. "Good for you," I thought. "It took you a long time and you deserve it."
It's hard to be patient, after all. I'm famous in my family for once proudly exclaiming that "I always get what I want." But I've also been around long enough to know that the really good things in life come to those who wait. Take summer tomatoes, for example.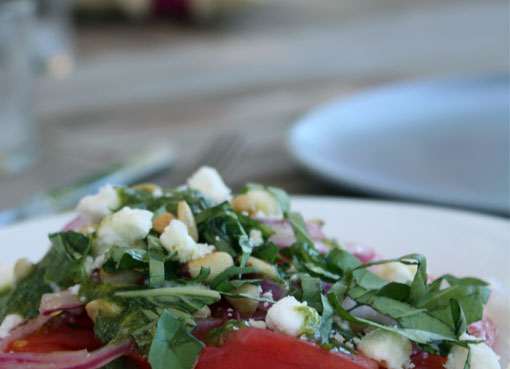 Didn't they take their sweet time ripening this year? Only in the last month have they been reliably bright red and deserving of their summer hype. But now that it's late summer, here they are: ripe, sweet and finally fit to be sliced, salted and devoured.
I ripped this recipe off of Julie Francis at Nectar, who served it as her seasonal salad when I was working a dinner shift. The moment I tasted it, I knew I'd have to round up the ingredients at home as soon as possible. So, last weekend, I did. Layered with four different kinds of garnish, it's fresh and tangy and lovely to look at. Now, I'd like to pass my interpretation along to you.
After all, you waited. And you earned it.
[print_this]

Late Summer Tomato Salad with Pesto
Salad Ingredients
2 large tomatoes
1 small red onion, sliced
handful fresh basil, sliced thin
handful pine nuts, toasted
handful feta
salt, to taste
1/4 cup fresh pesto
Pesto Ingredients
1/4 cup fresh basil leaves
1/4 cup pine nuts
1 clove garlic, peeled
2 teaspoons grated Parmesan cheese
2 tablespoons olive oil
Salt and pepper to taste
Procedure
Slice tomatoes and top with red onion, basil, pine nuts and feta. Season with salt.
Make pesto in a food processor. Blend basil, pine nuts, garlic, and cheese. Pour in oil slowly while still mixing. Stir in salt and pepper.
Spoon pesto over the top of salad to finish.
[/print_this]