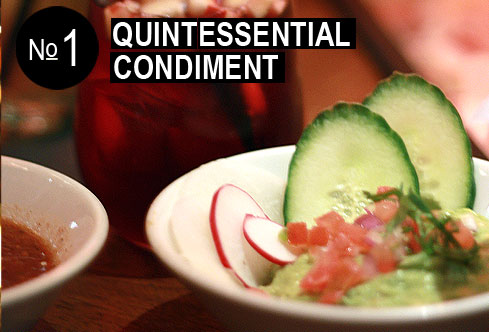 Cincinnati, there's never been a better time to be a city dweller. We've got a new restaurants, bars, and stores popping up all over the place and our vibrant city culture has never been more promising. But man, sometimes things just get lost in the shuffle. Here are five essential Queen City experiences you shouldn't miss during all your fun, come hell or come high water.
Nada in downtown Cincinnati has often been criticized for not serving up authentic Mexican grub. But c'mon, they're taking a modern approach to south-of-the-border dining and their chips and guac are blazin' good. With a bang of lime and a spike of cilantro, you'd be missing out if you didn't sink one of their crispy, fried tortilla chips deep into a cup of freshly made guacamole.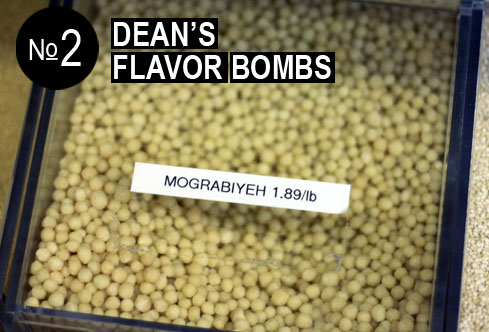 Dean's Mediterranean Market at Findlay Market is like church for the adventurous cook. Rows of hard to find sauces, condiments, oils and pastas line the store. And nothing beats their Mograbiyeh, a giant Lebanese couscous that plumps up in boiling water and becomes a vehicle for countless creative recipes.
Rommel Wells at The Rookwood in Mount Adams is hand crafting some seriously good and painfully easy to drink cocktails. I wrote about his no-nonesense approach to bartending on BuyCincy a couple of weeks ago. If you want a break from Tonic downtown, this should be your first stop.
Not gripping this piping hot breakfast sandwich from Annabel's between your hungry hands is perhaps the biggest mistake you'll make. The chef may be quiet but her eggs, sausage and roasted tomato sauce smashed between a buttery French croissant sure isn't. Enjoyed with a nice cup of Joe, the best decision you'll make all day will be in the wee morning hours.
Essencha Tea House is Starbucks' quiet but determined little sister. In addition to loads of interesting teas to choose from (they claim over 100 varieties), they also offer a cozy brunch menu. Warm your soul with homemade crêpes, soups, sandwiches and salads. This contemporary tea cafe on Madison Road has friendly service and a zen-like atmosphere that will leave you feeling peaceful and relaxed.