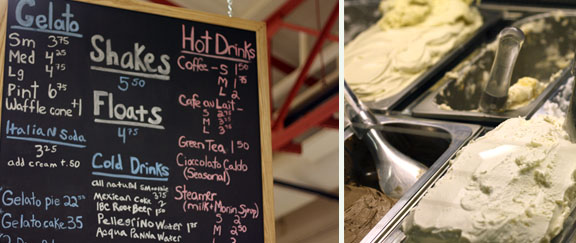 http://alvinghamvillage.co.uk/phpmyadmin/db_desql.php On days when I find myself in the supermarket, walking past boxed cereals and shrink wrapped chicken, I feel disconnected. Lost in a maze of homogenized products and storyless people.
Not so at Findlay market. I went last week to get my first taste of Dojo Gelato and my experience was just the opposite. Personal, artisanal and distinctly Cincinnati.
Behind me, the spice colonel and his fleet of helpers displayed fennel and star anise like diamond rings inside of a display case. And in front of me, the woman at Dojo talked about her gelato with the mystique and wonder of a mother describing her newborn baby.
"It's made in small batches," she told me. And unlike American icecream composed of mostly cream, Italian gelato is made primarily with whole milk. You might think this would sacrifice texture, but no. Because there's a lot less air churned into gelato as it mixes (around 30% less than regular icecream) a really dense, creamy texture results.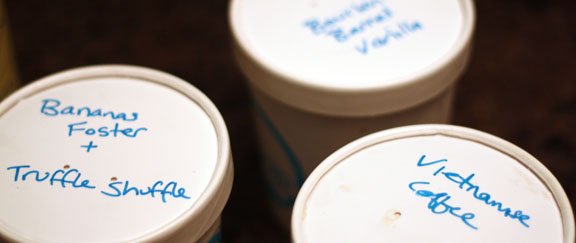 Just like your favorite pub with its rotating tap, Dojo Gelato is constantly changing their offerings. (Check their blog to see what's fresh this week.)
I happened upon Dojo during New Year's week, so lots of the flavors "were a little boozie." Like Rosie's Egg Nog with Four Roses Bourbon and the Rum Raisin.
The bananas foster was an incredible mixture of banana gelato and a homemade caramel sauce. Vietnamese coffee tasted of such strong coffee, I wished it could substitute my morning mug. Bourbon Barrel Vanilla was a creative twist on the usual. And Danablu Cheese and Clover Honey combined in surprising harmony.
Every full bodied, creamy bite was satisfying and … dare I say fun?
To me, Dojo Gelato represents the kind of ingenuity that is just not possible to find in the supermarket's freezer section. Did I mention that none of their products contain artificial preservatives, unnatural stabilizers, powders, or gels?
Plus, it just tastes better.