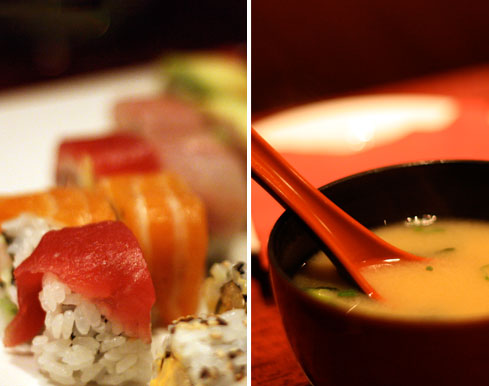 There are 2 reasons to high tail it over to Ichiban Japanese Cuisine in Mount Lookout Square. The first one involves the probability that you need a break from the heavy, salted meats you've been consuming since the first frost.
The second one is about dollar bills. If you like to eat out but aren't too fond of paying up, consider one of the best deals in Cincinnati dining — Half price sushi at Ichiban Japanese Cuisine.
It takes place Wednesday through Thursday (5 pm – 1 am) and Friday through Sunday (9 pm – 2 am). What's more, happy hour is Friday through Tuesday (5 pm – 7 pm).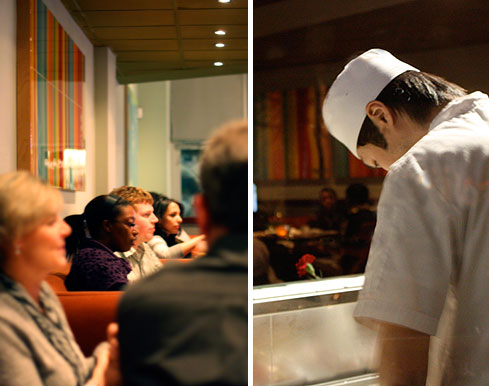 Each high end roll will run you anywhere from $1.50 – $7.50 a pop. Choose from a selection of Classic Maki Rolls (rolls with sushi rice, toasted nori, and various fillings), Specialty Maki Rolls (like Honey Bee, Dynamite and Rainbow), Vegetarian Maki Rolls (like cucumber and avacado), Sashimi (raw fish) and Nigiri (suchi pressed with sashimi).
All the while, relax in the dining room while you watch Miki Ichikawa and Masahiro Kaneko rock out orders behind the sushi bar like they're competing on Iron Chef America. Settle down in the deep, cushiony booths that hug the outside walls or keep it authentic at one of the low Japanese style tables.
While all of the rolls could stand to be a bit bigger, it's hard to complain when you're paying peanuts. The sushi is fresh, the flavors are clean and the textures are interesting. My favorite roll, the Honey Bee, is king crab with tuna, salmon, shrimp and white fish all finished with an unbelievable honey glaze. Undoubtedly, you will leave Ichiban with a refreshed palette and a heavy wallet.
Ichiban is at 1020 Delta Avenue, Cincinnati, OH 45208. Call 513-321-8686 for more information.