Waitresses dressed in tapered black jeans mosey across bamboo floors, their Converse shoes leading the way. We sit by the window and outside the glass, an equally laid-back couple parks their car on the street and heads for Ko-Sho's front door. We're in Northside, a vibrant neighborhood made more vibrant by a restaurant that was downtown just four months ago. Owner pharmacy where you can purchase Yukio Fukunaga is known for simple, non-flashy Japanese food and sushi. I'm here to find out if it's worth his considerable price tag.
Though the environment is sparse, it fits the Northside vibe: http://ubiquis.co.uk/wp-json/wp/v2/tags/21 casual, approachable, non-pretentious. The small space is filled with a couple dozen tables–all within view of the sushi chef (whose head is down, hands are busy and eyes are focused).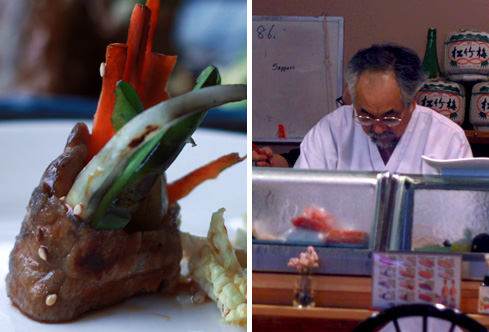 If you're a fan of imbibing, you'll be most impressed with Ko-Sho's sake list, which is varied and unique. I order mine and after only a few minutes, my waitress drops off a capsule filled with the stuff: strong and strikingly dry.
I'm also struck by the number of vegan appetizers on the menu. Selections include a vegan sushi platter, tofu-nabe, vegetable tempura, and vegan gyoza. The most popular starter, the non-vegan but staff recommended Beef Negimaki ($6.95), is vegetable spears rolled up in thin slices of sirloin beef. The meat is tougher than I want it to be but the rolls are artfully presented and splashed with a flavorful teriyaki sauce.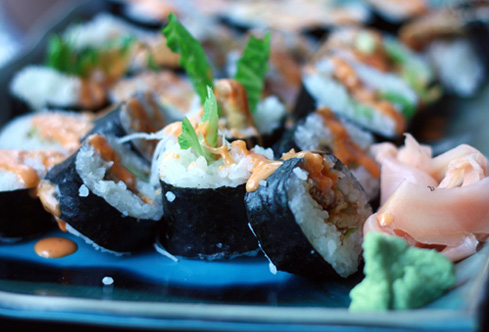 I scan the Box dinners ($16-$20) which are either pork, eel, lamb or chicken, and the Pot dishes ($16-$19), which are sliced portions of beef or chicken cooked with broth in a clay pot. Instead, I stay focused on sushi and nigiri.
I'm not asking for entertainment; I don't need a dumbed-down dining experience, table side knife tricks or extra sauce and I certainly don't care about fancy ingredients. But even simple ingredients should be fresh and prepared well. On this occasion, the sushi (which comes á la carte or in collections selected by the chef) is dry and chewy. The rice, which I suspect has been sitting out too long, is part of this result. An assortment of Nigiri pieces are flimsy, almost transparent and lackluster in fresh flavor.
It's not the worst sushi I've ever had. It's not the best either.
Which is to say, if you're a Northside resident, you may be over the moon about this place, you talk about it's authenticity, it's simplicity, it's no-nonsense sensibility. But other diners may have a couple of problems with the joint, starting with the hefty price tag and ending with food that's just okay.