At one point or another I have been a thinker, a risk-taker, a smart ass, a kiss ass, and a bore. On the search for creativity, I have questioned everything. Twice. I've been envious of effortlessness, hostile with authority, and cautious about the unknown. I have miscalculated. I have looked for perfection but have not found it. I have been hard on others but harder on myself. There have been quite a few times when I have cut too deep.
Punishment for setting the bar impossibly high has been fear of the ordinary. For as long as I have sought creative endeavors, this notion has driven a knife through my gut.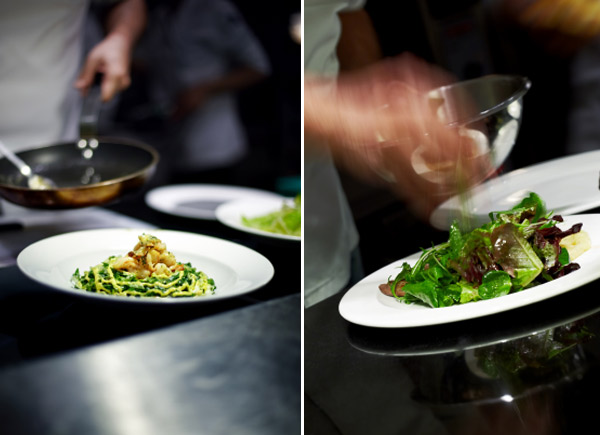 I have spent most of my life trying to find the better part of myself. I have chased it like a ghost. Wrestled it in my sleep. I believed I had it cornered at least a dozen times, but on each occasion it has laughed and escaped out the window.
I have failed. I have lost sleep. I have unlocked creativity and spilled it on the floor. I have unlocked creativity and lost it under the couch cushions.
In the end, I agreed over a steaming hot bowl of mussels––with a lover or a friend or a colleague or an acquaintance––that it doesn't matter anyway. Not on the plate, on the notepad, or on the computer screen. The search for creativity is a crooked line. If you're committed to wrestling it down, you have to be willing to bump your head.