On a street in Roselawn with little more than potholes and disjointed fast food dives comes an establishment that feels distinctly warm and neighborly. Saris draped over shoulders. Families of three and four passing plates over tall glasses of water. Waiters with big, toothy grins. And one of the most talked about all-vegetarian buffets in the city, at least according to die-hard Indian food lovers. It's clear, after sampling the lineup for almost two hours, that every made-from-scratch dish is about honoring the authentic home cooking style of southern India.
Which means rice and lentils showcased in infinite and delicious ways – from the creamy to the complex. There is no shortage dolsas (rice crepes with an assortment of savory fillings) and spicy curries like vegetable jalfrezi, which is better scooped up in a thin piece of bread (called Chappathi). Plus, plenty of soups – velvety and layered with spices – and stews like aviyal, hearty and spiked with coconut. For the untrained Indian palette (like mine), Amma's Kitchen is an opportunity to discover what you what you like – and don't like. And it's a chance to come together – even in the middle of a neighborhood with so much disparity – and find connections around the table.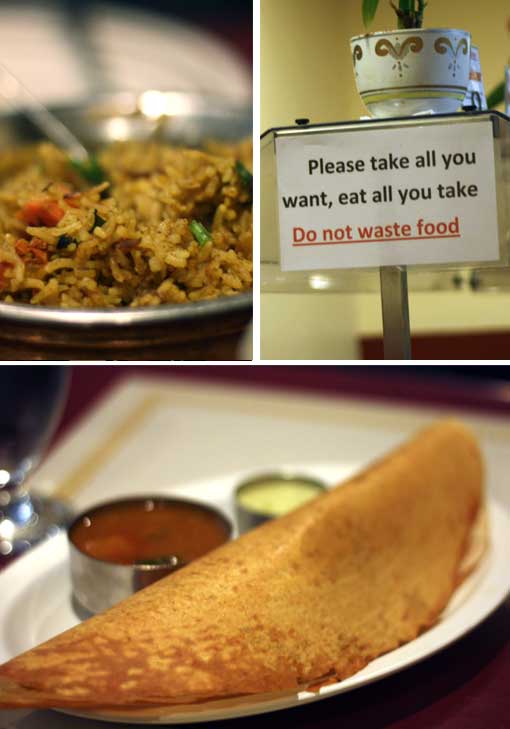 Been to Amma's yet? Planning on going? Tell me what you think in your comments below.
7633 Reading Road
Cincinnati, OH 45237
Ph : 513-821-2021